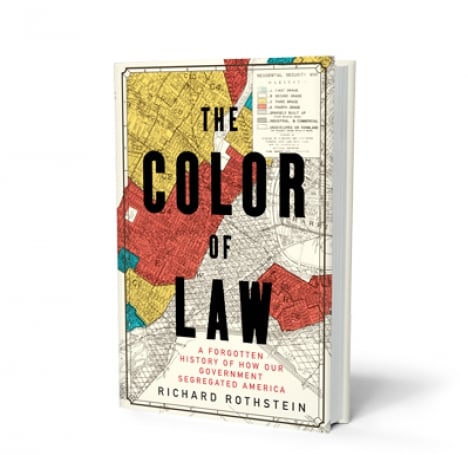 "A powerful and disturbing history of residential segregation in America."
— The New York Times
In this groundbreaking history of the modern American metropolis, Richard Rothstein, a leading authority on housing policy, explodes the myth that America's cities came to be racially divided through de facto segregation—that is, through individual prejudices, income differences, or the actions of private institutions like banks and real estate agencies. Rather, The Color of Law incontrovertibly makes clear that it was de jure segregation—the laws and policy decisions passed by local, state, and federal governments—that actually promoted the discriminatory patterns that continue to this day.

Through extraordinary revelations and extensive research that Ta-Nehisi Coates has lauded as "brilliant" (The Atlantic), Rothstein comes to chronicle nothing less than an untold story that begins in the 1920s, showing how this process of de jure segregation began with explicit racial zoning, as millions of African Americans moved in a great historical migration from the south to the north.
As Jane Jacobs established in her classic The Death and Life of Great American Cities, it was the deeply flawed urban planning of the 1950s that created many of the impoverished neighborhoods we know. Now, Rothstein
expands our understanding of this history, showing how government policies led to the creation of officially segregated public housing and the demolition of previously integrated neighborhoods. While urban areas rapidly deteriorated, the great American suburbanization of the post–World War II years was spurred on by federal subsidies for builders on the condition that no homes be sold to African Americans. Finally, Rothstein shows how police and prosecutors brutally upheld these standards by supporting violent resistance to black families in white neighborhoods.


The Fair Housing Act of 1968 prohibited future discrimination but did nothing to reverse residential patterns that had become deeply embedded. Yet recent outbursts of violence in cities like Baltimore, Ferguson, and Minneapolis show us precisely how the legacy of these earlier eras contributes to persistent racial unrest. "The American landscape will never look the same to readers of this important book" (Sherrilyn Ifill, president of the NAACP Legal Defense Fund), as Rothstein's invaluable examination shows that only by relearning this history can we finally pave the way for the nation to remedy its unconstitutional past.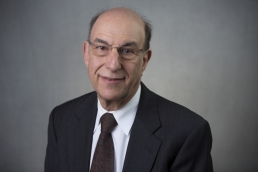 RICHARD ROTHSTEIN is a research associate of the Economic Policy Institute and a Fellow at the Thurgood Marshall Institute of the NAACP Legal Defense Fund. He lives in California, where he is a Fellow of the Haas Institute at the University of California–Berkeley.
Praise for The Color of Law
"A powerful and disturbing history of residential segregation in America . . . One of the great strengths of Rothstein's account is the sheer weight of evidence he marshals. . . . While the road forward is far from clear, there is no better history of this troubled journey than The Color of Law."
— David Oshinsky, New York Times Book Review
"Masterful…The Rothstein book gathers meticulous research showing how governments at all levels long employed racially discriminatory policies to deny blacks the opportunity to live in neighborhoods with jobs, good schools and upward mobility."
— Jared Bernstein, Washington Post
"Essential…Rothstein persuasively debunks many contemporary myths about racial discrimination….Only when Americans learn a common—and accurate—history of our nation's racial divisions, he contends, will we then be able to consider steps to fulfill our legal and moral obligations. For the rest of us, still trying to work past 40 years of misinformation, there might not be a better place to start than Rothstein's book."
— Rachel M. Cohen, Slate
"Richard Rothstein's The Color of Law offers an original and insightful explanation of how government policy in the United States intentionally promoted and enforced residential racial segregation. The central premise of his argument, which calls for a fundamental reexamination of American constitutional law, is that the Supreme Court has failed for decades to understand the extent to which residential racial segregation in our nation is not the result of private decisions by private individuals, but is the direct product of unconstitutional government action. The implications of his analysis are revolutionary."
— Geoffrey R. Stone, author of Sex and the Constitution
"A masterful explication of the single most vexing problem facing black America: the concentration of the poor and middle class into segregated neighborhoods. Rothstein documents the deep historical roots and the continuing practices in law and social custom that maintain a profoundly un-American system holding down the nation's most disadvantaged citizens."
— Thomas B. Edsall, author of The Age of Austerity
"Through meticulous research and powerful human stories, Richard Rothstein reveals a history of racism hiding in plain sight and compels us to confront the consequences of the intentional, decades-long governmental policies that created a segregated America. The American landscape will never look the same to readers of this important book."
— Sherrilyn A. Ifill, president of the NAACP Legal Defense & Educational Fund
"Rothstein has presented what I consider to be the most forceful argument ever published on how federal, state, and local governments gave rise to and reinforced neighborhood segregation."
—William Julius Wilson